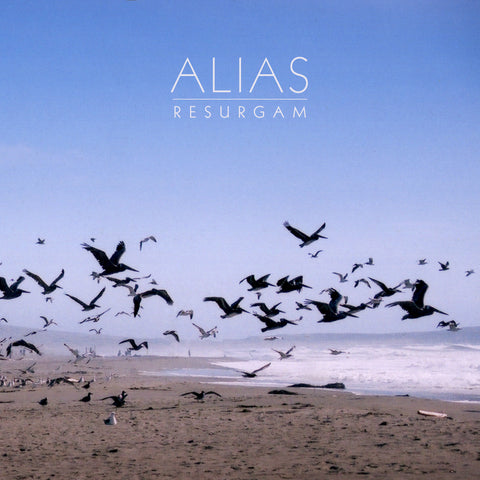 Alias - Resurgam VINYL LP
ALL PROCEEDS FROM THE SALE OF THIS PRODUCT GO TO THE FAMILY OF BRENDON "ALIAS" WHITNEY.

In August of 2007, after 8 years of innovating in Oakland, Alias went home to Portland, Maine. To snow and real seasons, to fresh air and familiarity. Resurgam is the solo studio album he made there. It was released on Anticon in 2008 and features guest appearances from Yoni Wolf and The One AM Radio. The title is Latin for "I shall rise again", which is the city motto of Portland.
| | | |
| --- | --- | --- |
| 1. | "New to a Few" | 2:34 |
| 2. | "I Heart Drum Machines" | 4:47 |
| 3. | "Well Water Black" (featuring Yoni Wolf) | 6:01 |
| 4. | "Oakland Morning" | 1:32 |
| 5. | "M.G. Jack" | 4:52 |
| 6. | "Prelude to a Death Watch" | 1:17 |
| 7. | "Death Watch" | 4:10 |
| 8. | "Place of No More Choices" | 1:07 |
| 9. | "Resurgam" | 3:00 |
| 10. | "Autumnal Ego" | 4:17 |
| 11. | "Weathering" (featuring The One AM Radio) | 4:30 |
| 12. | "Justamachine" | 4:53 |
| 13. | "Oakland in the Rearview" | 5:19 |