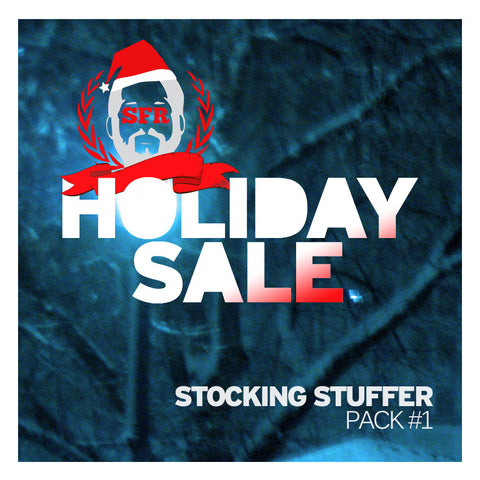 SFR Holiday Sale T-SHIRT+CD Stocking Stuffer PACK
***Please visit the Frequently Asked Questions section of our website here 
BEFORE YOU ORDER to review information about our shipping practices & policies.
Thank you!
-------


FROM NOW THROUGH DEC 24, THIS ITEM IS 25% OFF!
Discount will be taken automatically at checkout.


This package includes:
1x randomly selected SFR -or- SFR artist T-SHIRT 
- you pick the size (from the drop down menu), we pick the design!
1x randomly selected SFR artist CD -or- Cassette
- please indicate if you would like a Cassette during checkout, otherwise a CD will be sent 
- feel free to request a specific artist/album, but final decision is at SFR's discretion 
1x SFR Button (SFR logo or artist design)
1x SFR Sticker (SFR logo or artist design)

Please direct any questions to storm@strangefamous.com. Thanks!