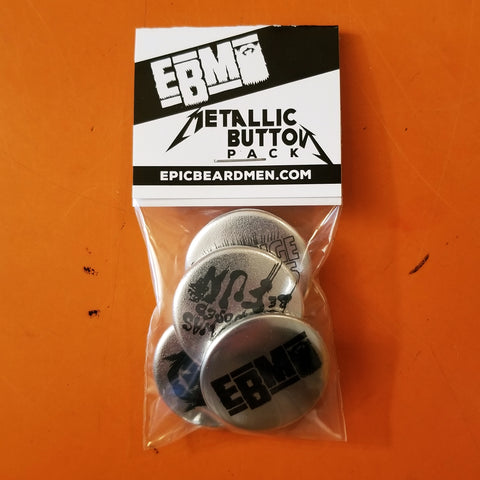 Epic Beard Men METALLIC Button 4-PACK
A pack of 4 one-and-a-quarter inch METALLIC pinback buttons featuring Epic Beard Men & SFR designs!
Buttons in pack received may vary from buttons pictured. Buttons pictured here are a sample selection of which designs may be received.
Check out all things EBM at SFRstore
here
.