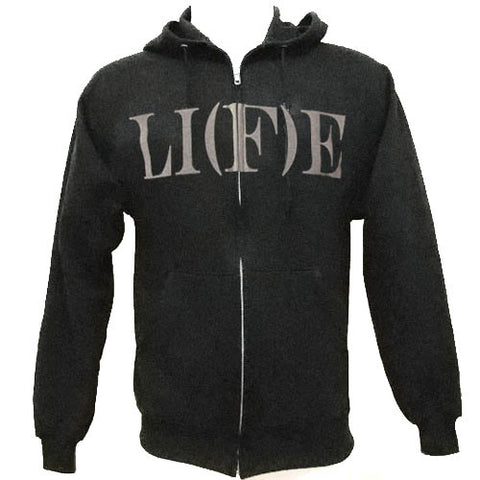 Sage Francis "LI(F)E" Zip Hoodie
Black zip hoodie features the title of the Sage Francis album, "LI(F)E", printed over the front chest, positioned so that when unzipped, the hoodie reads "LI E"! 

The back of the hoodie features a small Strange Famous Records logo positioned under the hood, visible only when the wearer wears the hood up over the head.

Due to the special printing process, the saturation of the graphics will vary from hoodie to hoodie, making each a truly individual piece. 

Printed on Gildan zip hoodies by ClassSick Custom in Pawtucket, RI.