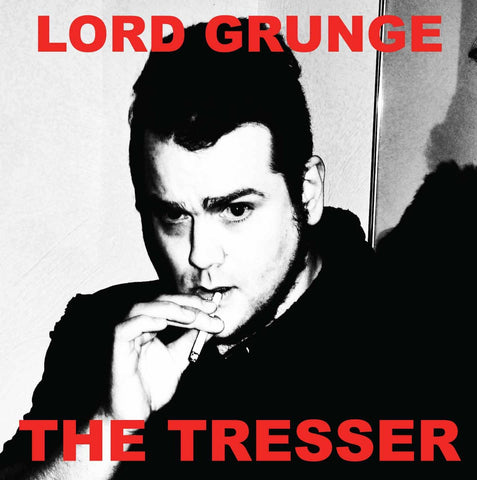 Lord Grunge - The Tresser MP3 Download
LORD GRUNGE is the co-founding member of the legendary indie-cult rap band GRAND BUFFET. He is also a playwright, a frustrated novelist, and a member of the internationally acclaimed rap group SHARK TANK.

He has only very recently taken a break from his regimen of excessive masturbation to craft "The Tresser", a departure from his usual hip-hop output, an album of incredibly short (see track running times below), incredibly catchy, incredibly credible songs meant to be heard by ears of all kinds. A preview of the album was included on Sage Francis' "Sick To D(EAT)H" mixtape, as the track "There Is A Better Way". 
Tracklisting:
01 An Honest Country 00:56
02 She Demon 00:56
03 Somnambulist 00:56
04 Wells of Rage Part 1 00:40
05 Too Fudged Up 00:57
06 Cousin Grunge 00:43
07 Setting Son 01:23
08 Bully Chops 00:54
09 Wells of Rage Part 2 01:00
10 I Wanted Honey 00:53
11 Jrk Grl 01:31
12 (Let Me Help You) Scream 01:30
13 Wells of Rage Part 3 00:32
14 SLDRS (Fighting for the Right to Roll) 01:11
15 Whatever You Fear 00:51
16 Enter: The Lordyman 02:11 
Lord Grunge describes the packaging of this CD as "Sweet. Totally fucking sweet. REAL CD. Not a bullshit CDR. REAL jewel case. Not a bullshit digipack. Professional shrink-wrap job. Vibrant colors, (brief but thorough) liner notes, white tray, secret weirdo picture of Lord Grunge underneath said tray." Lord Grunge does not describe the content of this CD, not at all, not anywhere on the Internet.