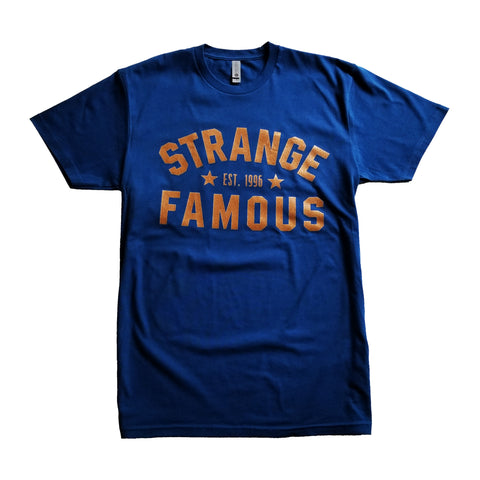 Strange Famous "Est. 1996" COPPER-on-Oxidation BLUE T-Shirt
Created to celebrate the anniversary of Sage Francis' latest solo LP: a new "Copper Gone" colorway t-shirt! Featuring the Strange Famous Est. 1996 Arch Logo on the front.

Plus: each t-shirt will include a FREE "Copper Gone" CD! 

Copper ink printed on Oxidation Blue Next Level brand Cotton T-Shirts.

Produced by ClassSick Custom in Pawtucket, RI.