SFdigi SILVER Logo T-Shirt
The first t-shirt featuring the logo of Strange Famous' new SFdigi label imprint!
Silver ink on Black T-Shirts
Strange Famous Digital logo by Deprived Anxiety
Printed by ClassSick Custom in Pawtucket, RI 
_______________________________________
LEARN MORE ABOUT Strange Famous Digital!:
Artists, welcome to the anti-360 deal.
Fans and #StrangeFamous family, get ready for an increase in output and more fresh music from us than ever before.
We are proud to announce a new label imprint under the storied Strange Famous Records banner: Strange Famous Digital (SFdigi for short.)
Is it a streaming service?
No.
Is it a digital-download-only label?
No.
SFdigi is, in essence, an analogue digital label.
If that sounds confusing, try being indie-hop label in 2016 while releasing albums the old fashioned way without going into debt.
The main thing we want our supporters to know is that they'll be able to access, stream, and purchase the music released on SFdigi as they normally would.
Digitally at least. The physical product can be attained directly from us or through the artist.
We're expanding in roster while simultaneously eliminating as many middlemen as possible, which feels like a natural and overdue evolution for a staunch independent label that's been releasing music for the past 20 years.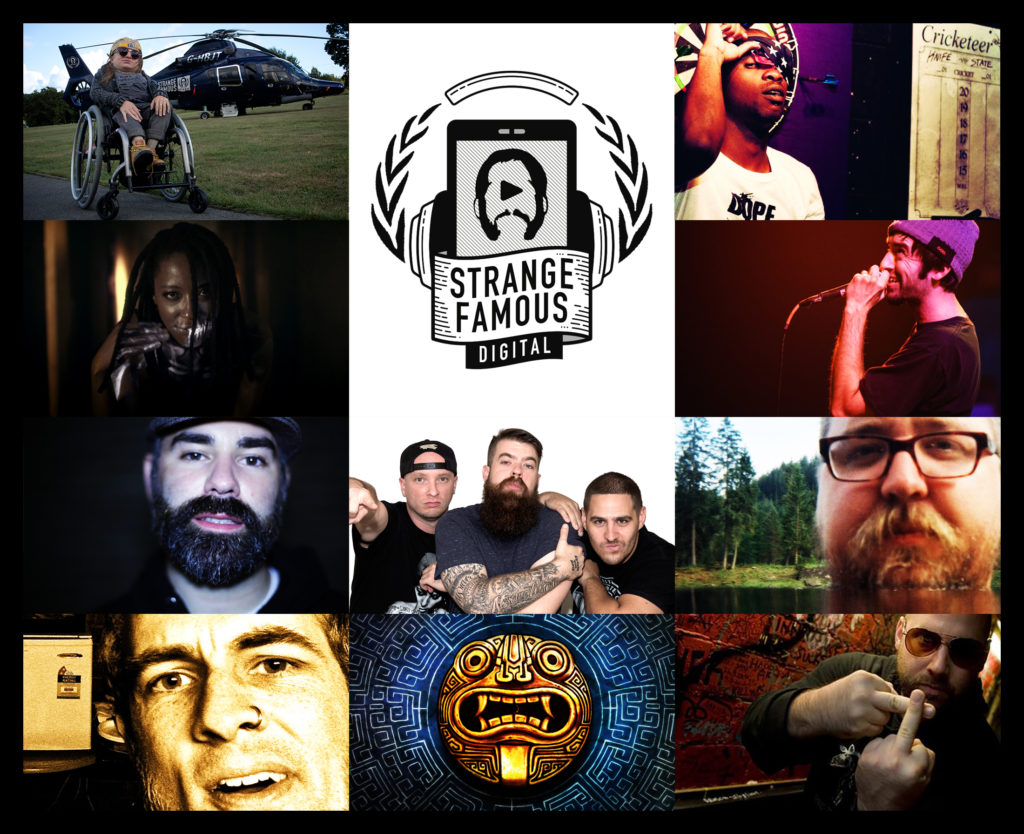 The 'Digital' in SFdigi is there because SFR administers the digital distribution of the artist's music. The artist themselves retains the rights to all physical merchandise, so if they want to manufacture CDs, Cassettes, Vinyl, T-Shirts, 8-Tracks – really, anything – they are in total control of that with no label interference or kickback whatsoever. Of course we're happy to help coordinate the production of physical merchandise if the artist wants us to host it on our website.
With that in mind, here's the analogue angle of the world's newest quasi-digital label:
We will press a limited edition 7-Inch Lathe Cut Record for the first single of every SFdigi release, which will include a download code of the full album. This ensures that every digital release will have an analogue component available, even if the artist forgoes doing physical product of their own. We know that many of our fans still want physical product, and we suspect once you see the special 7-Inch collection with cover art by our designated art designer, Pat Jensen, your collection interests will be piqued.
We've already put together a powerhouse roster of new acts as well as old contemporaries who have agreed to officially join forces with Strange Famous via SFdigi, and we'll be kicking off this exciting new endeavor with the almighty WHEELCHAIR SPORTS CAMP whose first official album will be released on September 30th!