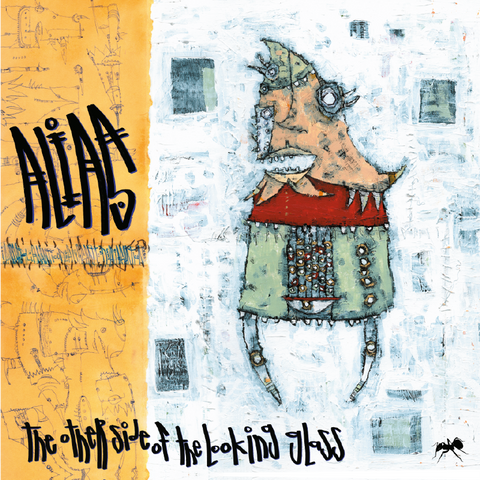 Alias - The Other Side of the Looking Glass CD
ALL PROCEEDS FROM THE SALE OF THIS PRODUCT GO TO THE FAMILY OF BRENDON "ALIAS" WHITNEY.

Alias' debut full length. This collection of introspective lyrics rapped over ethereal, minor-chord drones, dark samples, and aggressive, dubbed-out drum beats was recorded in home studios between December 1998 and October 2001.
"The Other Side of the Looking Glass without question grows hip-hop outward in almost every way...Alias discovered the rabbit hole, and this masterpiece reports back its deepest recesses in meaningful ways." - Stanton Swihart, All Music Guide
1.
"Begin"
3:03
2.
"Jovial Costume"
5:07
3.
"Angel of Solitude"
3:47
4.
"Dying to Stay"
5:10
5.
"Getting By (Version 2)"
4:45
6.
"Arrival"
4:17
7.
"Watching Water"
4:05
8.
"Opus Ashamed"

(featuring Doseone    )

4:57
9.
"Black Tea"
5:37
10.
"Inspirations Passing"
5:50
11.
"Pill Hiding"
3:47
12.
"Slow Motion People"
4:56
13.
"Final Act"
4:36