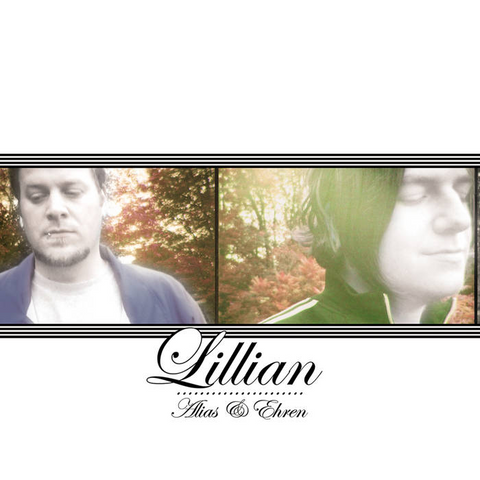 Alias & Ehren - Lillian CD
ALL PROCEEDS FROM THE SALE OF THIS PRODUCT GO TO THE FAMILY OF BRENDON "ALIAS" WHITNEY.

Lillian is the only collaborative studio album by Alias (Brendon Whitney) & Ehren (Ehren Whitney). It was released on Anticon in 2005. The album is named after their grandmother.
"It's a troubling, sweet record that's more than willing to immerse itself in abstraction and a lack of clarity, stimulating thought instead of giving distinct answers, which makes it quite a powerful accomplishment. - Marisa Brown, Ravi
| | | |
| --- | --- | --- |
| 1. | "Eman Ruosis Iht" | 4:35 |
| 2. | "Back and Forth" | 5:00 |
| 3. | "Lillian" | 5:42 |
| 4. | "Sunfuzz" | 1:02 |
| 5. | "Miso Stomp" | 4:12 |
| 6. | "Ladders" | 5:14 |
| 7. | "Blurry Edges" | 3:09 |
| 8. | "52nd & West" | 4:20 |
| 9. | "Most Important Things" | 4:20 |
| 10. | "Moonfuzz" | 1:04 |
| 11. | "Narrowed Iris" | 4:08 |
| 12. | "Cobblestoned Waltz" | 3:38 |
| 13. | "Netting Applause" | 4:41 |