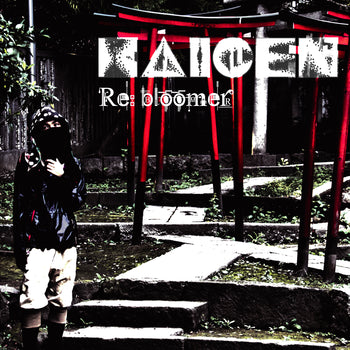 Kaigen - Re: Bloomer CD
Kaigen has spent the last few years building up some impressive underground rap credentials. From appearing on Chuck D's radio show to working with members of Project Blowed, his politically charged fast raps have found traction, in spite of the language barrier, in a newly reinvigorated underground Hip Hop scene. 
Fresh off his first US tour with Ceschi and RickoLus, Kaigen offers up his latest album, "Re: Bloomer," complete with translated lyrics. The album sports beats that are as progressive as they are banging which, coupled with Kaigens spitfire delivery, recalls the late 90s underground rap scene without simply reiterating it. By enlisting producers like Thavius Beck, Ras G, and Jel of anticon as well as MCs like Myka 9, 2mex, and Awol One, Kaigen pushes both himself and his collaborators to explore and expand on the tradition they've created. The result is an essential addition to the hip hop canon. 
"Re: Bloomer" witnesses Kaigen coming into his own. His style possesses a confidence that empowers him to push against the edges of hip hop without sacrificing accessibility. With his dextrous flow, he transitions seamlessly between chopping complex lyrics about social ills over staccato beats and flowing more slowly about hope in the face of an uncaring reality. This, coupled with his poetic sensibility and eye for the ways in which the big picture effects daily life, allows him to turn his words into weapons; this album becomes the spear he holds, with which to pierce the world.