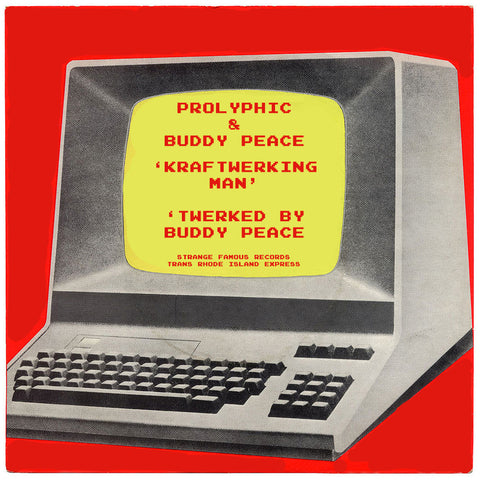 Prolyphic & Buddy Peace - Kraftwerking Man (Remix LP) FREE MP3 Download
The original version of "Working Man" is available on SIGNED CD & MP3 here: tinyurl.com/WorkingManLP
This free download includes high-quality SEPARATED TRACKS of the full remix album!
"KRAFTWERKING MAN" is a full-length redux of Prolyphic & Buddy Peace's 2013 SFR album "Working Man", recreated and reassembled by Buddy Peace himself, using building blocks from the catalog of legendary German electro-pop pioneers Kraftwerk!
Mr. Peace himself weighs in on the history of the project:
"I always had something in mind for some kind of alternate version of our album, some kind of remix project of some sort... I wanted to make it in a certain frame though and have some kind of concept - and when the 'Kraftwerking Man' title hit me all the smoke disappeared and that was my concept.
Kraftwerk are true pioneers and I love them dearly, and I've always wanted to get dirty with their back catalogue so this was the ideal chance. And Pro sounds ill over their music so it worked out great!"
"KRAFTWERKING MAN" is a FREE DOWNLOAD for your enjoyment. Please spread it around!