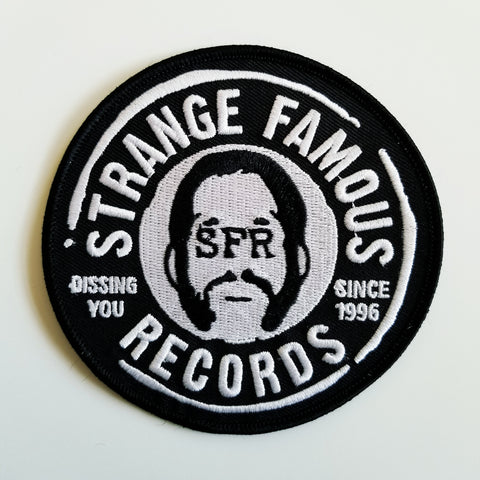 SFR 'Dissing You Since 1996' 4-Inch PATCH
ONLY 1 LEFT IN STOCK!

Wear your Strange Famous pride on your sleeve - literally! 

This 4-inch round embroidered patch features the SFR Dissing You Since 1996 logo in white thread on black background. 

Patches include adhesive backing to help secure to fabric, but stitching to the garment is recommended for a more permanent hold.
Produced by ClassSick Custom in Pawtucket, RI.