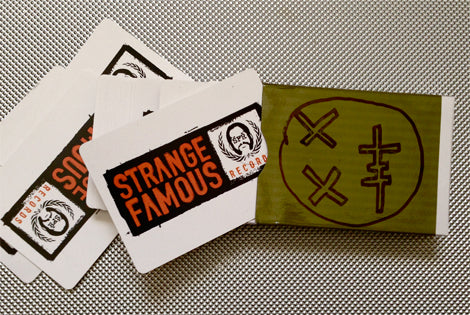 SFR Playing Cards (Deck of 52)
"When I first got into magic it was an underground phenomenon.
Now everybody's like, 'Pick a card...any card.'"

Since we have a lot of card players on the Strange Famous roster, we decided to print up a few decks of SFR cards.

Many thanks to notorious card cheat, Daniel Madison, for putting this video together for us while displaying his card handling skills. You can check him out here.

The song in this video is "Escape Artist" by Sage Francis, off of his A Healthy Distrust album: http://tinyurl.com/AHealthyDistrust

Customers placing an order for this item will receive a regulation deck of 52 playing cards with the SFR logo printed on the back of each one.