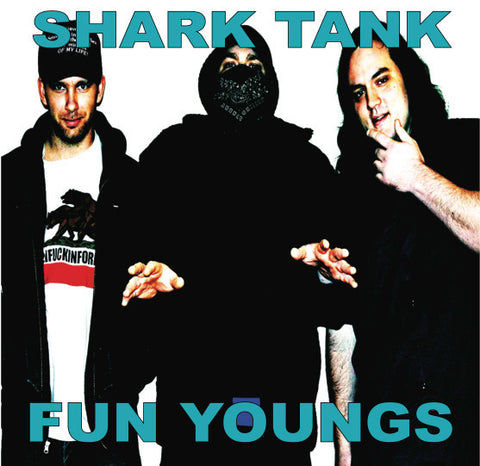 Shark Tank - Fun Youngs MP3 Download
SFR exclusive!

SHARK TANK (Lord Grunge of Grand Buffet, Height, B. Rich) has followed up their debut release with "Fun Youngs"; 12 tracks of hyperbolic rap life, fun choruses, slight disses, catchy melodies, tales of road dogging, and much more.
Check out the first single "Off The Plane"! FREE DOWNLOAD!
Tracklisting:

1. BIG MANES
2. OFF THE PLANE
3. DO YOUR THING THING
4. FUN YOUNGS
5. DIRT
6. INTERVIEW
7. NO SHIT
8. LADIES IS CHILLIN
9. GAS UP
10. VICTORY FISHES
11. NO YEARS TO BURN (feat. Mike Jeans)
12. BIG MANES