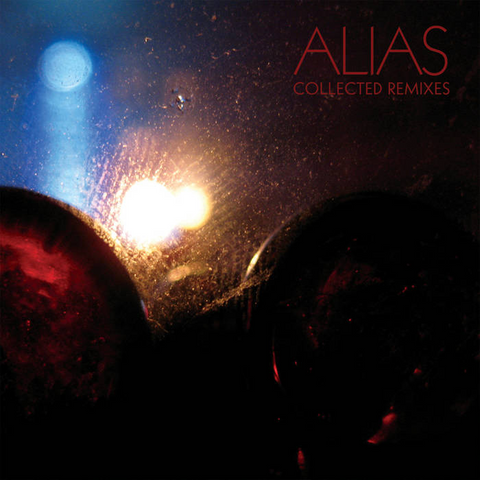 Alias - Collected Remixes CD
ALL PROCEEDS FROM THE SALE OF THIS PRODUCT GO TO THE FAMILY OF BRENDON "ALIAS" WHITNEY.

Released in 2007, Alias reworks, reinvents, remixes and otherwise welds his personal touch to the respective works of a wide range of peers. More than it's title suggests, "Collected Remixes" stands as a cohesive body of work, showing the incredible breadth and flexibility of Alias' production talents.
"Needless to say, Alias adapts seamlessly to the diverse cast and packs power into the disc's 11 tracks. Recommended." - David Ma, http://xlr8r.com
1.
"What You Gave Away"

(Remix for The One AM Radio)

4:48
2.
"Into the Trees"

(Remix for 13&God)

4:00
3.
"Exodus Damage"

(Remx for John Vanderslice)

4:58
4.
"Marsh of Epidemics"

(Remix for Christ.)

6:14
5.
"Remix for Alienation"

(Remix for Lali Puna)

4:32
6.
"Clue"

(Remix for Lunz)

5:08
7.
"Stay Awake"

(Remix for Boy In Static)

4:20
8.
"Crush"

(Remix for Lucky Pierre)

4:52
9.
"Given Ground"

(Remix for Giardini Di Miro)

4:24
10.
"Karmic Retribution/Funny Sticks"

(Remix for Sixtoo)

6:46
11.
"9:24 Cigarette (Version 2)" (by Alias & Tarsier)
5:16