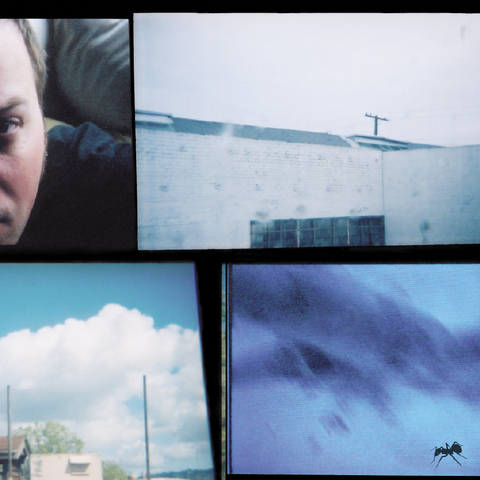 Alias - Muted VINYL LP
ALL PROCEEDS FROM THE SALE OF THIS PRODUCT GO TO THE FAMILY OF BRENDON "ALIAS" WHITNEY.

Released in 2003, Alias reached a new maturity in his production and sound on Muted, and used it to explore (and at times parody) the "boundaries" between what is considered hip-hop and what is considered electronica, to incredible effect. More than ever before, this record demonstrated Alias's compositional talent and flexibility. He sounds equally at home providing the melancholy backing for Markus Acher's (The Notwist) plaintive crooning on "Unseen Sights," as he does supporting the staccato raps of the Pedestrian on "The Physical Voice."
1.
"Beginagain"
4:30
2.
"Sixes Last"
4:58
3.
"Again for the First Time"
3:54
4.
"Unseen Sights"

(featuring Markus Archer)

4:25
5.
"Shoes, Cars, and Soft Drinks"
3:21
6.
"Caged In, Wasting Away"
4:22
7.
"Full Circle Blues"
3:35
8.
"I Would Like to Write a Song That..."
4:12
9.
"Am I Cool Now?"
1:43
10.
"Chew the Fat"
4:05
11.
"The Physical Voice"

(featuring The Pedestrian)

3:40
12.
"One Obvious Rule"
4:28
13.
"Lost Friend Advice"
4:55


This notion of fun isn't entirely submerged in the glacial sheets. There are also moments of extreme brightness and dazzling color. If you listen closely you'll notice this idea embodied in songs named after various jewels and esoteric shades. But the Pitch Black Prism is what predominates—the phenomenon of a pinpoint of light beaming at the end of a tunnel; the sort of thing that you'll want to pay attention to, in order to survive. 
released June 24, 2014